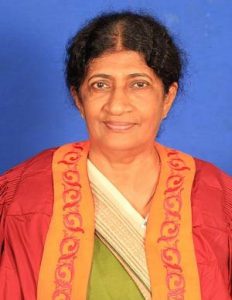 The Centre for Quality Assurance of General Sir John Kotelawala Defence University (CQA-KDU) was established in September 2020 in accordance with the recommendations of the UGC Circular No. 09/2019, titled 'Further Strengthening of Internal Quality Assurance Systems in Universities and Higher Educational Institutions' Accordingly, it has replaced the Internal Quality Assurance Unit which was already in place at KDU. The CQA-KDU aims to build, promote and maintain a pervasive culture of quality and assurance of quality in all functions and activities of KDU.
There is an ever-increasing demand for high quality university education and the KDU is fulfilling this obligation with objectivity and commitment. The CQA will function to further promote this task and also assure the public as well the students and staff that a systematic and focused approach is taken to strive for high standards in all degree programmes, and thus, justify the financial investment in education. The CQA will ensure that all degree programmes are developed in conformity with the Sri Lanka Qualifications Framework, are benchmarked against the laid down academic subject standards and are delivered in accordance with the articulated documents, guidelines, processes and procedures. In order to do these the CQA works in close collaboration with the Faculty Internal Quality Assurance Cells (IQACs) to: facilitate curriculum review and revision; ensure effective learning experiences through student and peer feedback of teaching /learning experiences; support use of fair, robust and objectives assessment systems and participation in external quality assurance through study programme and institutional reviews.  
The role played by the organizational structure, governance and management systems of the university to take QA functions and activities forward cannot be emphasized enough. It is clear that the Director and the CQA can play a facilitatory role, provide guidance and support   the entities, but each and every individual in the system has to take responsibility and be committed to achieve the aims of QA. Hence, let us work together to realize our aspirations for quality in all our educational, research, management and other endeavours.
Snr Professor Rohini de Alwis Seneviratne
Director,
Centre for Quality Assurance,
General Sir John Kotelawala Defence University